At Worlds 2017, we crowned our first Queen Bee… reigning King Bee Eric Keilback (aka whiteblade111). Eric was the highest placing bee player in Swiss last year, with his deep space murder machine. While his Gagarin deck may have been inhospitable to runners, it provided a loving home for bees.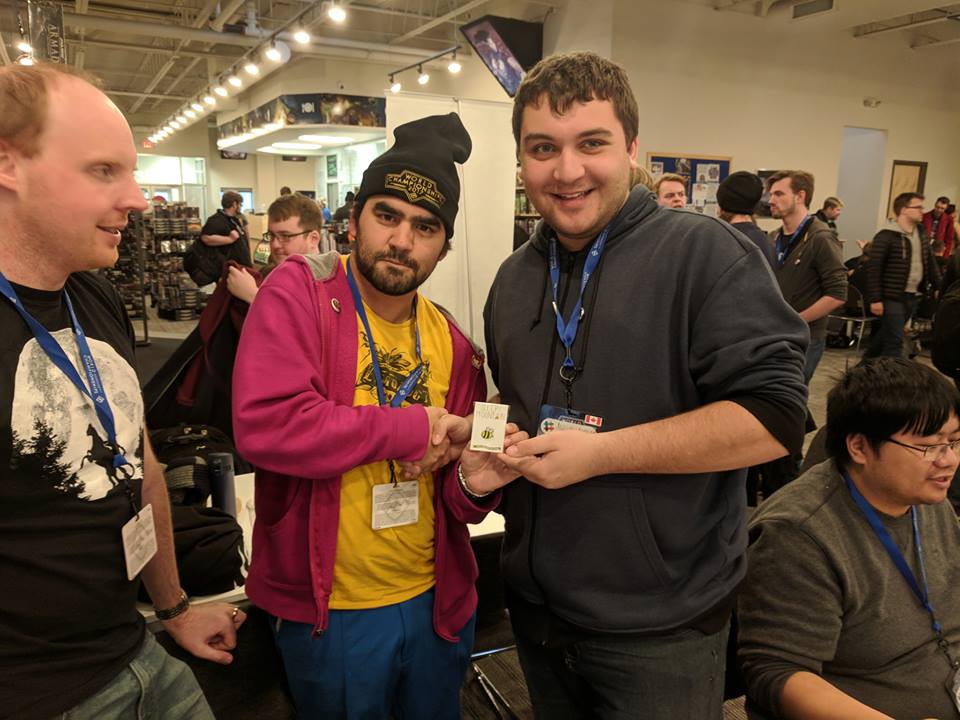 Your Champion: Eric Keilback
This year, the title of Queen Bee is on the line at Worlds again! Eric said he's probably not playing any bee cards, so we'll probably get a new monarch!
 – How do I become the next Queen Bee?
Step 1. Bring a deck to worlds that has a bee card.

Step 2. Send me an email at sanjay @ cowbirdsinlove dot com or otherwise let me know you are competing for the crown. You must do this before the rounds of swiss are finished.

Step 3. Have the best swiss placement of all bee players.
 – What is a bee card?
A bee card is any card on these lists:
Runner
Hivemind
Na'Not'K
You must include one of these cards in one of your decks to be in consideration for Queen Bee.
 – What do I win if I am Queen Bee?
Besides the authority to preside over bee related Netrunner matters, you also get a bee pin.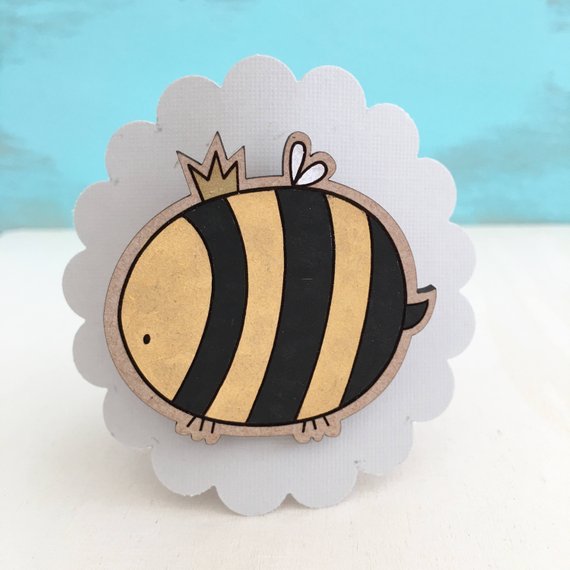 A Great Prize in Gaming
I ordered this one from this nice Etsy shop called Vintage Unicorn. It's cute!
 – That sounds great! Is there anyone you want to thank?
Yes. I would like to thank:
Eric, for being an excellent monarch and for helping me formulate the list of bee cards this year.

FFG, for their shameful pandering to bee players in the printing of API-S Keeper Isobel.

The development team at Jinteki.net for identifying many excellent potential bee cards as part of their just phenomenal April Fools Day animal day this year.
 – Is there anyone you want to apologize to?
Of course.
  – I think some of the bee cards on your list are wasps.
I think you will find if you look at a phylogenetic tree, a wasp is just an unloveable bee. I love all those cards, so there you go.
Sanjay is a happy member of the Delaware Netrunner scene as well as a cartoonist whose work can be found at cowbirdsinlove.com