Simon Moon leaned back in his ancient office chair, hands behind his head, with a look of consternation on his face. 'We need some bloody content, dammit!', he thought, after seeing a steady downtick in pageviews and ad revenue since taking the helm of the Stimhack Standard. These woes were not all Mr. Moon's fault, as a shrinking reader base due to continuity and quality control with the product were the main issues at hand. However, those excuses weren't going to mollify the shadowy figures on the board of the Standard. He needed some fresh takes, and knew just whom to call.
'Mr. Rotage is here to see you, Mr. Moon.'
'Thank you, Estelle. Please send him in,' noted Simon, hastily relocating the manga and mezcal strewn about his desk to more discreet locations.
'Rotage, old friend. Please, sit, sit. Don't mind the mess.' Simon stated, while cleaning soy-beef taco wrappers off of the scant furniture in the office.
'You wished to see me, sir? I am sorry for the tardiness, but, my other business interests…'
'Yes, yes, thank you. How is that product you created doing? What was it again, some kind of self-cleaning robotic garment for infants? I vaguely remember it from the Kickstarter video you self-produced.'
'The "Dyper", sir. Yes, well, while the Kickstarter performed well, regulations passed by the new presidential administration have made it quite difficult to sell.'
'Very sorry to hear that, good man. Hopefully, with a few well timed steak dinners, you could change your fortunes. ANYwho, to the main matter at hand. Stimhack needs some content, and we need it yesterday. What have you got?'
'There are the upcoming European Championships, sir. Have you forgotten? I believe you are attending them.'
'Of course I haven't forgotten. What about them?'
'Well, we could have some content about them. Remember the "hype" articles that unsavoury character "Spags" wrote about the Championship of the Worlds events? Perhaps he would be available for a similar style of article here.'
'That man hasn't been seen in some time, and his last known location was somewhere in South America, trying to recreate a shot-for-shot film of "Aguirre, the Wrath of God". Thanks for the suggestion, Rotage. I will try to find Spags, and see if he is even still alive. On the way out, feel free to grab some tickets from Estelle for the Foodcoats show tonight. Temmy J is opening for them, and it should be pretty "lit", as the kids say.'
---
On June 2nd-4th 2017, some of the best players of Netrunner in the world, along with a bunch of players from Europe and the U.K., will descend upon the British Isles for the 2017 European Championships. Despite the citizens of the U.K. deciding to explicitly leave the Union that is European, FFG bravely decided to have their Euros there regardless. I decided to help hype up this event, despite not attending, by doing the least amount possible – gathering content from some of those that are going.
Those that were surveyed:
SimonMoon – Stimhack Editor-in-Chief, and noted ETF addict.
Nemamiah – Reigning World Champ, and recent BABW winner.
Selverin – Former, current, and future Polish Champ.
ChrisRLC – Run Last Click host.
beyoken – Worlds 2017 runner-up, and one of the happiest ANR players on earth.
Gejben – 2016 Nordic Champion.
vinegarymink – aka Zach Xylo, Team USA triple agent.
Terrificy – Nordic Netrunner of note, and Slack denizen.
Yoshi – Another Team Xylo member, and Nordic terror.
Cerberus – Beanie aficionado.

Generic opener: What Runner and Corp do you see winning?
---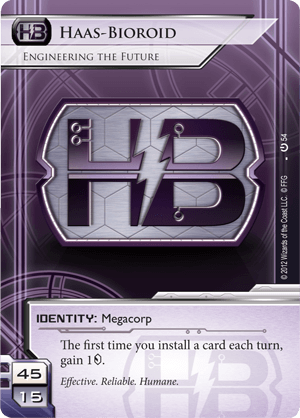 Sparing you from individual responses here, the overwhelming consensus was Engineering the Future on the Corporation side, unsurprisingly, and a mix of Whizzard and Andromeda for the Runners. Most believed that Reg/Temu Whizz was the call here, with Siphon Whizz being favored by some. No specifics on Crim, but Andy would probably take the form of 'Good Stuff', or DLR, which recently won in Northern California and Seattle.
What dark horses could you see performing well?
SimonMoon
Smoke (

), MaxX
Nemamiah
Palana is a good switch-up if people focus too much of their deck on beating Moon decks. Geist isn't in a great place for the meta game, but there's a powerful build out there.
Selverin
Potential Unleashed
Vinegarymink
Sync / Prepaid Kate / Dan D'Argenio
Yoshi
idk any dark horses
Cerberus
Palana, Skorpios, MaxX
What did your preparation for Euros entail?
---

SimonMoon
Learning what a 'biscuit' is.
Selverin
Crying a lot.
ChrisRLC
Hoping really hard everyone has forgotten to tech against Potential Unleashed.
Gejben
Playing a lot of games on Jinteki, asking better players about which decks they think are good, and how to play with/against certain decks.
Beyoken
Waiting on Chris Dyer to tell me what to play.
vinegarymink
I'm going to an office party with Dan D., Kenny, and Yoshi. The night before the event, I'll ask Chris Dyer what he's playing and copy him.
Nemamiah
I talk Netrunner much more than I play it, so mostly lurking in chat groups and relying on the rest of my playgroup to do all the legwork for me.
Terrificy
Playing plenty of Netrunner with high-level competitors, then having my fine-tuned deck suddenly killed off by a FAQ a week before the event because FFG doesn't care enough about their customers to have a functional release schedule for anything.
Why do you hate Estelle Moon so much?
---
Terrificy
Because it protects must-trash Assets by being the most must-trash Asset, rewards you for playing must-trash Assets and constraining the Runners resources, and for basically doing what already proven-to-be-broken cards do. Fine design, fucking stupid development. Could easily be fine with tweaks.
vinegarymink
I wish my hair was that perfect.
Nemamiah
Because dice are ideal to track the power counters on Moon, but we're not allowed to use them. She reminds us of what we've lost.
ChrisRLC
She's got that instant speed, son.
Gejben
I actually don't hate Estelle Moon. I might not be a huge fan of asset spam, but the Moon decks are not as horrible to play against if you are not Whizz, and seems to have more counters than the previous spam decks that were going around. It's obviously a really strong card, but with Power Shutdown now being errata'd, I think it's good that HB has another viable archetype than Foodcoats.
Yoshi
I think Estelle is fine. (This will come back to bite me, and Estelle will be MWL3 🙁 )
Cerberus
I don't. I don't care enough.
Selverin
Because I need to play 3x Scrubber.
beyoken
Shares last name with Simon Moon.
SimonMoon
I don't; Moons stick together.
Favourite and/or least favourite cards released since Worlds 2016?
---
ChrisRLC
Least: Hasty, Friends. Most: Equivocation
beyoken
Big Fat Man
Terrificy
Please disregard any answer that does not contain at least one Sifr. My choices are Sifr and Shadow Net.
Nemamiah
Maw is cool, I guess. Aaron can burn in a fire, and he can take Friends in High Places with him.
Gejben
I really liked CtM so I don't like Aaron at all. I think CtM would be a fair deck now that Sensie is on 3x MWL, so it's a shame that it's basically completely out of the meta because of that card. Sifr is obviously dumb, but that at least was MWL'd. Even though Anarch already have a huge selection of viable consoles, my favourite card since Worlds is probably Maw, and not only for all the emojis. It's a cool, reasonably priced (How did that happen?) console that has a very Anarch-y feel.
Cerberus
Steve Cambridge
Selverin
+PU, Jemison; -Temujin, Sifr, Aaron
Finally, #teamdog or #teamcat? (there is only one correct answer)
---
#teamcat
SimonMoon, Nemamiah, beyoken, Gejben, Terrificy
#teamdog
Cerberus, vinegarymink, Inactivist
#teamflea
Selverin
#teamotter
ChrisRLC
#teamTony
vinegarymink, Yoshi
---
That concludes our unfiltered answers from some Netrunner hunks attending Euros 2017. Personally, I am cheering on Team USA, basically I like to root for those travelling, underdogs, #teamdog, or all of the above.