Aaaand we're back. Did you miss us? We missed you. In fact, we missed you so much that we would like to make this a regular thing. From here on out, NISEI is going to keep everyone up-to-date on happenings with a weekly post. We plan to share a mix of announcements, news, notes, and thoughts to keep you connected with the work of the group.
What's on the docket today? Well, I'll let Kaylee from Firefly (Kaywinnet Lee Frye) clue you in on that: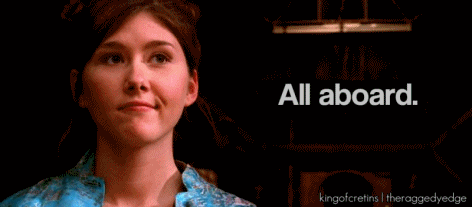 If you're thinking that means we're now ready to accept applications for staff positions, you'd be right! As we stated in the announcement, the project is going to need some talent to start operations. Take a look at the current organizational chart and document for more information on the roles we're recruiting for, and fill out an application for the ones that interest you. NOTE: Please, do not apply to more than three (3) of these; we're trying to reduce duplicate answers/apps and overload on the selection committee.
Just as a quick reminder, this is an unpaid project and these positions are for those who are both passionate about Netrunner and able to contribute a sizeable amount of their time and effort. If you want to be involved, but perhaps can't reach that level of commitment, then stay tuned, as there will be plenty more opportunities to contribute as the organization gets going.
Applications will remain open until July 13, after which they will be reviewed by the selection committee. We don't currently have a timeline for when that will be complete. Expect it to take a while because, even though NISEI has been on that Fast Advance game lately, we want to take the time to get this part right.
And remember: Stay jacked in. Spread the word. Always Be Running.
The Weekly Sweep
Now that the boring, dry announcement and application stuff is out of the way, what else is going on? Also starting now, and hopefully every week, we want to highlight happenings, people, and things going on in the community. We're calling this "The Weekly Sweep."
For this week:
There's a bit of buzz about logos and art on the #future channel
Tournament structure discussions have popped up on the #future-op channel
NRDB has shouted out NISEI
Dien Tran mentioned NISEI on stream
Andrej mentioned NISEI on Métropole Grid stream (shout at 44:45)
Stimhack has pledged full support to NISEI, and we are working on the back end there to support NISEI discussion in the future
To that end, Stimhack Slack/Stimhack Forum moderators bblum and tolaasin have been added to NISEI's Acting Staff
In case you missed the update to last week's announcement, Catherine Underwood has been added to the leadership selection committee
There's been a lot of discussion about how we might handle art for fan-made cards. It's much too early for any decisions about this, but we can say that Netrunner fan artists are a bit tired of fielding questions on it, especially when those questions aren't actually from the NISEI project. Please leave talking to artists about this to us for now!
There's also been concern about how NISEI will accommodate new players who won't be able to get all the official cards. We certainly intend to make NISEI events accessible to such players, likely by allowing proxies
There has been excellent discussion, led by the women, people of colour, and LGBTQIAA+ community members, about upholding and expanding the standards of diversity and inclusion FFG have left us with, both within the game world and the community