We're all saddened by the news that FFG will no longer be producing Netrunner. If you think Netrunner is a dead game, though, you're making a grave mistake. It's quite the undertaking, but there are a lot of us that want to carry on. Today, we're going to start a revival, and we'd like you to let the spirit of Jackson fill your heart. Because: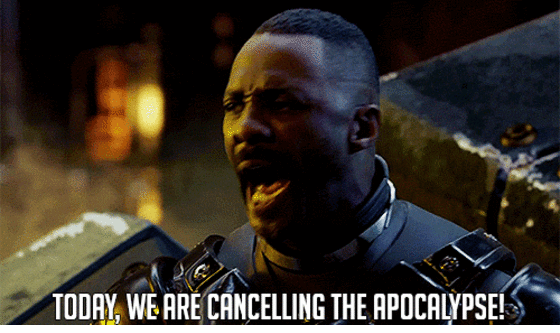 NISEI is a fan-run organization to keep the game alive and thriving by establishing a new, non-FFG, means of supporting the player-base and creating content: Rules updates, ban list updates, tournaments, prizes, and more. Basically, everything is on the table — provided we can get the hands and brains together for it. And we'd love your help.
NISEI's Acting President, Jacob Morris (@jakodrako, of the Android: Netrunner Comprehensive Unofficial Rules Project), has formed an initial selection committee to seed a wider and more inclusive framework toward these goals. Members of the NISEI initial selection committee are existing Netrunner community leaders and currently include:
Catherine Underwood (@catherine)

— UK Slack moderator, long-time player

John Treviranus (@joseki) — former lead designer for Duelyst


Timothy Bunn (@timbunn) — Retail Manager at Team Covenant

Kenny Deakins (@simonmoon) — playtester, high level player, analyst, and writer

Anthony Giovannetti (@sneakysly) — founder of Stimhack, and designer of Slay the Spire


Dan D'Argenio (@mediohxcore) — two-time Netrunner World Champion (2014, 2015), and North American Champion (2016)
These initial selection committee members and a few others have taken a direct role in vetting and selecting volunteers to help flesh out NISEI. They're only acting in leadership roles for now, and will be stepping aside once more permanent leaders are selected.
At this stage of the project we need people to volunteer, help select, curate, and build a sustainable framework for continued efforts. This starts with an initial on-boarding of the following roles: President, Lead Designer, Lead Developer, Rules Manager, Creative Director, Community Manager, and OP Manager. We'll be on the lookout for people interested in taking on an unpaid passion project and willing to dedicate their free time. Application details coming soon!
In the meantime, spread the word. Join the conversation. Always Be Running.
—
UPDATED: Catherine Underwood (@catherine) has been added to the selection committee.
We know voices represented within the initial leadership selection committee were (and still are) not as diverse as they could be. Catherine has graciously volunteered to help us in that area, and we thank her for the support.
Let us be absolutely clear: This means that we intend to amplify the efforts to search for and select women, POC, and LGBTQIAA+ community members to be part of our leadership. Selections will be made with an eye toward giving everyone a voice.
—
UPDATED: To clarify, the people listed above are NOT the final leaders of this project. They will be selecting from a pool of applicants who apply to the listed roles.
—
If you'd like to know more about NISEI, please read the FAQ.