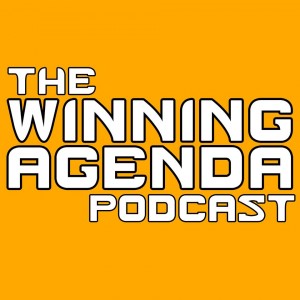 On our agenda:
Data and Destiny
– With everyone super excited for the latest deluxe expansion, the panel take the time to discuss what they like, what they think is interesting, and also lean back, relax, and speculate wildly!
Deck Tech: Rielle Aggro
– Liam 'Shielsy' Prasad discusses his latest take on Rielle Peddler; an aggressive list featuring Femme Fatale, The Woman in the Red Dress, and Career Fair. This list has evolved a lot since he last spoke about it, so stay tuned to hear what he has to say!
Website: http://thewinningagenda.com
RSS: http://thewinningagenda.podbean.com/feed/
iTunes: https://itunes.apple.com/au/podcast/the-winning-agenda/id927917177?mt=8&ign-mpt=uo%3D4
Email: thewinningagenda@gmail.com
Facebook: https://www.facebook.com/pages/The-Winning-Agenda/332707900244557
Twitter: @WinningAgenda