Introduction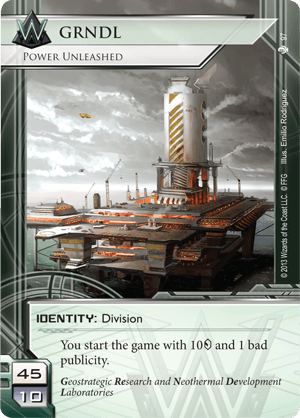 Hey lovely people, welcome back to another long-delayed episode of Mull or Keep.
Since the last Mull or Keep, I've been struggling to think of interesting top tier meta decks that I think need an in-depth look. Many of the decks that are played now are very similar to what has been shown before. There is some room for exploration here, but instead I've been following thebigboy's teaching league (kindly run by @FightingWalloon) and thinking about some of the matches in there.
If you don't know much about thebigboy's teaching league, then the best place to go is here. You can also join #bb_teaching_league on the Stimhack Slack to follow how it is going. The league specifically targets new players, and is set up so they can only use specific predetermined decks (found here) made by thebigboy for learning the game. These decks were made with consideration for each other, to be roughly balanced, and also to be mostly competitive in the global meta should the player decide to continue with them, perhaps making a few minor tweaks. The fact that the decks are fixed in stone is great for promoting player skill growth, especially with relation to the fundamentals of how to play Netrunner well.
If you're a new or intermediate player, I strongly recommend picking up these decks to give a try, and participating in the above teaching league.
In this Mull or Keep, I'm going to be focusing on the GRNDL teaching deck vs the Kit teaching deck. The link above on the teaching decks gives some interesting information on these decks, but they are about the broad overall strategy, and there are some even more interesting specifics for this exact match-up.
---
A brief overview of the decks.
Kit: Kit's primary economy is Magnum Opus, which she will install immediately as often as possible and click to gain significant flexibility. She leans hard on Gordian Blade as a way to get through any server, with Tinkering and Femme for backup here. Her goal is to lock down the remote (preventing the corp from scoring), and then do a mix of letting agendas build up in hand and legwork, or repeated R&D interface runs to close the win. Despite being a deck focused on late game inevitability, she is also strong against early rush. With her ability and Gordian Blade, you need at least 2 ICE to prevent her from getting into a server. With 3x Stimhack in the deck, she can easily setup from a low economic position and still get into your server.
GRNDL: GRNDL is a rush deck with a kill backup. The deck uses Sea Source + Scorch to kill the runner, with Snare to hurt the runner if they misplay. Snare heavily discourages HQ accesses, and allows for some late game options if the runner out-moneys you. The kill combo is reasonably hard to pull off, both in terms of getting the money and finding the pieces. An early score of an over-advanced Project Atlas is crucial, as it means that the 1x Sea Source is retrievable at any time. Although this deck can quite strongly threaten a kill with hard burst economy and many kill cards, I would argue that its primary win condition is quickly scoring agendas behind cheap ice.
This match-up is heavily in Kit's favour, probably the most so of all the teaching deck match-ups, but it is also a huge trial by fire for new runners. If you're new, you might make a lot of mistakes, like running while low on credits, or running last click into a Snare, or contesting a remote that doesn't really matter if the corp scores, or just not keeping enough cards in hand. These are some strong lessons for the new player, however once they are learned GRNDL has a very very tough time.
One aspect of improving your play is never basing your entire strategy around hoping the runner makes a mistake. When deciding what to do as GRNDL, you should probably be planning as though the Kit player knows what they're doing. This leads into some matchup specific truths:
Kit has late game inevitability. With Magnum Opus, she will out-money you and you will not be able to get the kill online.

With only one Sea Source in the deck, and still needing to find 2 Scorched Earth, your ability to threaten an early game kill is effectively zero.

Project Atlas is super important. From 0 points you absolutely need this scored with an advancement counter. This enables your kill or increases the general threat of your servers.

Baiting a remote run into a Snare is difficult. Kit will likely only do it if you have 4 points scored, and either no Atlas scored or an Atlas with a counter on it.

Noting all the points above, you therefore need to rush to 4-5 points as soon as possible.
So what is the game plan against Kit?

First you want some small cheap ice, preferably 2 pieces, as well as some agendas in hand. Then you want to install the ice in a remote server, and put the agenda in there. Your ideal first turn scenario is either 2 ice and an Atlas or 1 ice and an advanced Atlas. If they don't run the 2 ice scenario, then you probably want to advance the Project Atlas without scoring anyway, as the token enables a whole threat that is not available otherwise.
One important part about the above play is that you should not ice centrals. HQ is pretty much always safe, because the threat of Snare protects it from a good player, even if you don't have the Snare in hand. R&D will probably bleed some agendas as you play, but you have to just let that happen and hope it favours you. If you devote resources to defending R&D, you will definitely lose, but if you don't, you will only maybe lose. This may change as the game drags on, but a surprisingly large number of games against Kit finish with no ice on any central server.
It is possible that Kit will go broke playing resources into contesting your first turn remote. This is less ideal than if she ignores it, but also significantly slows down her setup. Chances are she is now low on credits without a Magnum Opus installed, so she will be spending a few turns clicking for credits and then installing it. Even better, chances are high that she has only created a temporary solution for getting into your server, such as tinkering the barrier and then using Gordian Blade to get in. If this is the case, you can immediately start scoring behind this server again.
At some point, you have to choose between putting in a Snare or a winning agenda into the remote. This can be tricky to decide, and I usually lean towards the agenda. However, it is totally worth reading the board to see which one is better, as well as adding some degree of randomness to your decision.
Based on the plans above, the three criteria I will be ranking hands on are:
Ability to gear-check Kit (gear-check) i.e. the quantity and quality of the ice in the Kit match-up.
Ability to start scoring agendas quickly (agenda) i.e. the quantity and quality of the agendas that can be scored immediately.
Ability to maintain economic flexibility (economy) i.e. the number of ways to gain money, and the cost of implementing your above plans.
Remember, all ideal turn one plays are subject to draw.
So without further ado.
The hands
Hand 1: Quandary, Fast Track, Project Atlas, Oaktown Renovation, Beanstalk Royalties.
This hand is alright. The number of agendas isn't actually the problem, but rather the lack of ICE and how poor quality this ICE is for the Kit matchup. That said, chances are still reasonable that a turn 1 Quandary with Atlas behind it will probably not be contested. As soon as Gordian comes out, you probably want to ditch the Quandary server.
Gear-check: Poor
Agendas: Great
Economy: Okay
Verdict: Weak Keep
Ideal turn one: Install Project Atlas, Advance Project Atlas, install Quandary protecting Project Atlas. End turn with 4 cards and 9 credits.
Hand 2: Scorched Earth, Ice Wall, Ice Wall, Ice Wall, Restructure.
Ice Wall is potentially the best ICE in your deck here, and you've got some decent money too. This hand is not great though, because there are no agendas and therefore you can't rush. You can Restructure here and draw hoping to find an agenda, then install the first Ice Wall in the remote.
Gear-check: Great
Agendas: Bad
Economy: Good
Verdict: Weak Keep.
Ideal turn one: Draw, Install Ice Wall in a remote, Play Restructure. End turn with 5 cards and 15 credits.
Hand 3: Ice Wall, Hedge Fund, Archer, Beanstalk Royalties, Geothermal Fracking.
Geothermal Fracking is probably the worst agenda in the deck, but it is something. You can go Ice Wall + Archer for your remote and Kit will probably assume she can't get in at all, letting you score the Geothermal next turn. If this had an Atlas or an Oaktown it would probably be a strong keep.
Gear-check: Okay
Agendas: Poor
Economy: Good
Verdict: Weak Keep.
Ideal turn one: Play Hedge Fund, Install Ice Wall in remote, Install Archer protecting same remote. End turn with 3 cards and 13 credits.
Hand 4: Fast Track, Spiderweb, Fast Track, Beanstalk Royalties, Archer.
2 ice that will remain relevant for most of the game, and fast track to keep the agendas flowing.
Gear-check: Good
Agendas: Good
Economy: Okay
Verdict: Keep.
Ideal turn one: Play Beanstalk Royalties, Install Spiderweb in remote, install Archer protecting the same remote. End turn with 3 cards and 12 credits.
Hand 5: Spiderweb, Spiderweb, Geothermal Fracking, Cobra, Little Engine.
The ice here isn't the best but the Spiderweb + Cobra + spiderweb options really help force Kit to set up her breaker suite in the worst possible way. Unfortunately you're not really rich enough to rez all of these, but you can start with Spider web into Cobra and then she will probably not contest the Geothermal Fracking if you try to score it.
Gear-check: Good
Agendas: Poor
Economy: Bad
Verdict: Weak mull.
Ideal turn one: Install Geothermal Fracking, Advance Geothermal Fracking, Install Spiderweb protecting Geothermal Fracking. End turn with 4 cards and 9 credits.
Hand 6: Scorched Earth, Scorched Earth, Oaktown Renovation, Quandary, Enigma.
Scorched Earth is actually less useful in hand than you think, but I guess you technically have ⅔ of your kill combo set up now. You can rush the remote and go for the Oaktown Renovation score, but it's entirely a bluff. The ice are pretty much your worst case scenario against Kit, and as soon as she gets an answer to the Quandary you will want to ditch this remote and start again from scratch.
Gear-check: Poor
Agendas: Bad
Economy: Poor
Verdict: Mull.
Ideal turn one: Install Oaktown Renovation, Advance Oaktown Renovation, Install Quandary protecting Oaktown Renovation. End turn with 4 cards and 11 credits.
Hand 7: Archer, Spiderweb, Scorched Earth, Hedge Fund, Restructure.
No agendas, and while the ice/econ isn't awful, I wouldn't call it high enough quality to be worth the keep.
Gear-check: Good
Agendas: Bad
Economy: Good
Verdict: Weak Mull.
Ideal turn one: Play Hedge Fund, Play Restructure, Install Spiderweb protecting a remote. End turn with 3 cards and 19 credits.
Hand 8: Ice Wall, Enigma, Archer, Oaktown Renovation, Geothermal Fracking.
Double ice, in remote and then you can score Oaktown Renovation the next turn. This hand is actually reasonable. Unfortunately Geothermal Fracking is still the worst agenda in the deck but you might draw a Project Atlas or another Oaktown Renovation in the meantime, and the Geothermal Fracking isn't awful to score.
Gear-check: Okay
Agendas: Okay
Economy: Okay
Verdict: Keep.
Ideal turn one: Install Ice wall in a new remote, Install Archer protecting the same remote, Click for a credit. End turn with 4 cards and 10 credits.
Hand 9: Scorched Earth, Geothermal Fracking, Wall of Static, Fast Track, Enigma.
Wall of Static is a good starting point for your ice, and you can put Geothermal Fracking there and follow it up with a Fast Track for Project Atlas. Enigma isn't great but is a starting point. Again this is only a weak keep because Geothermal Fracking isn't great and neither is Enigma.
Gear-check: Okay
Agendas: Okay
Economy: Poor
Verdict: Weak keep.
Ideal turn one: Install Geothermal, Advance Geothermal Fracking, Install Wall of Static protecting Geothermal Fracking. End turn with 4 cards and 9 credits.
Hand 10: Snare!, Hostile Takeover, Enigma, Fast Track, Hedge Fund.
Enigma is just so bad here. It's a mid-late game liability once the Gordian Blade is out, and unlike Quandary the 3c cost is significant for a gear-check. Hostile Takeover is ideally a mid-late game score as well, as the bad pub helps Kit a lot. You can't be afraid of scoring the Hostile Takeover, but the value of doing so is not generally that high.
Gear-Check: Poor
Agendas: Bad
Economy: Good
Verdict: Mull.
Ideal turn one: Draw, Play Hedge Fund, Install Enigma in remote. End turn with 5 cards and 14 credits.
Conclusion:
6/10 hands were keeps, but only 2/10 were solid keeps, so our randomness is mostly in line with what we expect. I still find this match-up super interesting, because there's a lot of risk assessment and gambling on what the runner might or might not have. I strongly recommend the teaching league for all new players, and hope this article was helpful to them.
Thanks to the various editors and proofreaders who helped me get this article to where it is now. Kaethela, Inactivist, FightingWalloon and Zankoku. Also to hermit for laying the publishing foundation for getting these articles to where it is now.